The Sonoma Ecology Center was awarded a CalFire Urban Forestry grant in February 2021 to manage an Urban Forestry grant that will produce biochar in the Bay Area using pyrolysis technology from the Advanced Renewable Technology International company in Iowa. This project will work closely with a sustainably managed tree care company, A Plus Tree based in Vallejo, California, to divert 480 tons of wood chips annually from landfills and produce biochar instead. A Plus Tree will use the biochar in their tree care activities as well as distribute it to local community and school gardens in economically challenged areas of the East Bay Area. The grant also includes planting 1200 new trees as well as milling larger trees into beautiful furniture that will be placed in public areas in the local community. SEC hopes this project will serve as a model for the more sustainable use of urban biomass as well as scaling the use of biochar in urban and municipal landscaping activities.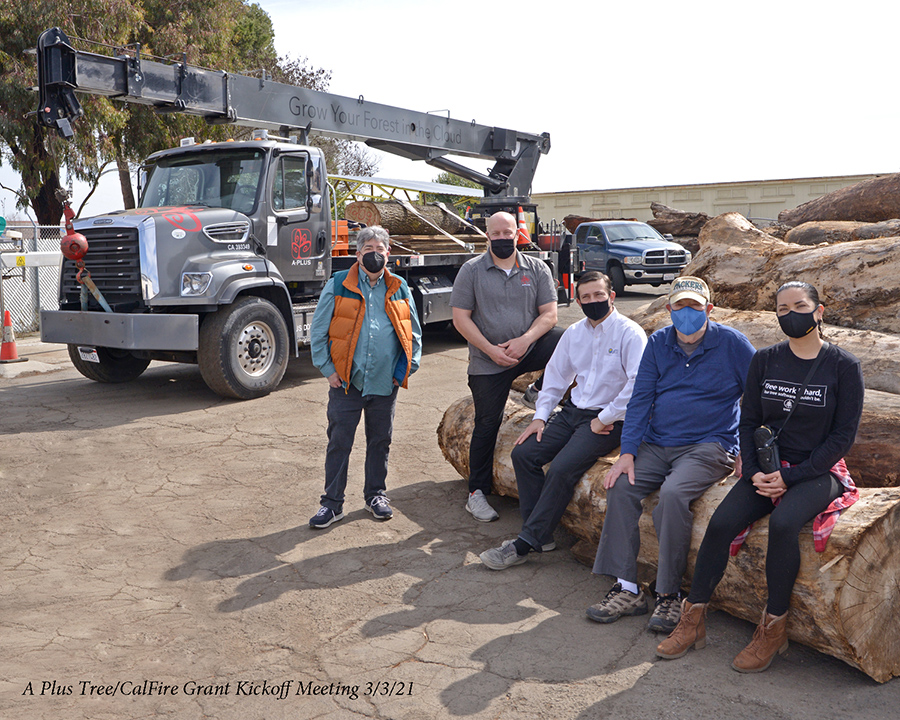 _________________________________________________
We have also been working with the Mendocino County Resource Conservation District (MCRCD) on a small-scale biomass power and biochar production project that is being installed at the University of California's Hopland Research and Extension Center. The project, also funded by Cal Fire, is using biomass sourced from the Redwood Valley Complex Fire in 2017 and converting it to electricity and biochar using 25KW gasifiers.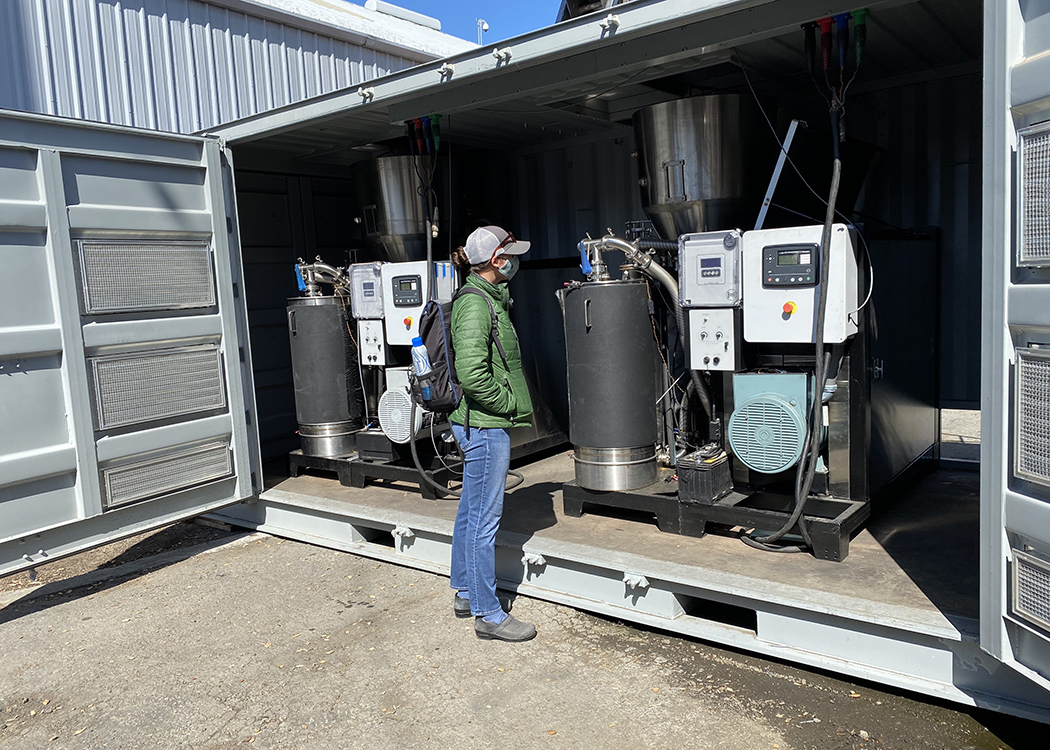 _________________________________________________
SBI donated some biochar to Novavine, a plant nursery specializing in grape seedlings and olive tree starts, so they could run some experiments with it. The photo shows a significant increase in root development in the biochar soil blend vs their typical soil blend in an olive tree pot trial. They are hoping to be able to replace perlite, a non-renewable resource that is mined in open pits, with biochar produced from locally sourced surplus biomass.
_________________________________________________